Perspective - January 2011
Time for a Professional Makeover?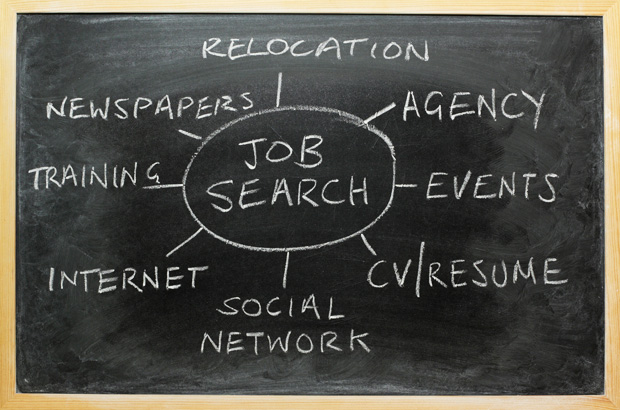 Oh, but for the days when losing a few pounds was the most daunting of our new-year objectives. Are you ready for the challenges of 2011? Looking to set some new goals? Give the best of your assets a makeover and set yourself up for success with advice from a host of experts.
It's official. Dog years are the new people years.
How do I know? Because I blinked and the odyssey of 2010 is coming to a close, the entire first decade of a heralded new millennium is already behind us, and in that time our ways of communicating, of networking, of doing business have evolved so quickly it could almost be called mutation. Have you kept up?
As we look – as nearly all of us do – to set exciting and challenging new goals to coincide with the birth of a new year, a little personal and professional mutation could be in order. After all, a theoretical third eye, ear or arm could serve many of us quite well! Whether you're a swell amid the sea of unemployed, or looking to move up the ladder in your current organization or transition to another, are you doing everything possible to become the tsunami that towers above the competition, to move closer to that Utopian parable of work-life balance?
It's time to take stock of who you are – on paper, in cyberspace and in person – to articulate a personal vision and enhance your productivity. Implausible levels of personal and professional fulfillment to follow.
On Paper
Paper is a dirty, dirty un-green word, but the term "résumé" is as relevant as ever, if almost entirely virtual. It remains in most cases the first impression you'll leave on a potential employer. "It's a dynamic and guiding career road map," says Dawn Rasmussen, CTP, CMP and chief résumé designer for Pathfinder Writing and Career Services. "You can't change your work history, but you can change how you hone your job skills, what groups you belong to that can further your career and how you demonstrate your initiative through volunteering and leadership roles."
These three factors, she says, often separate the wheat from the chaff in the human resources department. "The people who can demonstrate forward momentum and are engaged in active career management are the ones who are showing their value." This is what helps them land jobs.
At dear jane, Inc., says CEO Rebecca Martin, they help clients discover, communicate and monetize their worth. "We've developed proprietary methodologies that help people figure out who they are, where they have been and what direction they want to head in the future." Dusting off the résumé, she says, is the very first step.
"Professional branding and identity is so very important. [Meeting professionals should be asking themselves], 'What makes me unique? Why should someone hire me, or give me a promotion or a raise?'"
Depending on your industry, there are more effective ways of putting your résumé ahead of the competition, beginning with what used to be known simply as "the objective statement," a term Rasmussen calls outdated. She advises meeting professionals to craft a job title headline.
"Do you have a clear career target?" she asks. "You need to state it." And, she notes, there's a simple equation of sorts to build one: job function + career level = i.e., meeting/events coordinator. "[Something] that connects you to the job for which you are applying – and themes your résumé."
Being a braggart may be considered a bit boorish, but if ever there was a place to toot your own horn, your résumé is it. "Put your awards out front," Rasmussen recommends. "Too many times I see job seekers place their major industry awards at the end of the résumé simply because they don't know where else to put them. Why not near the top? This will help make you the cream that rises there."
While job duties remain important, you might want to rethink how you present that information. "Don't just dump them in …. You can fold them in, yes, but the real trick to writing a good résumé is providing a story that demonstrates your value. What were your biggest wins? Use your strategic meetings management skills to parse outcomes and show your role in contributing to those results."
Seasoned pro Rasmussen also notes that age discrimination is rampant. "There's no legal requirement to put your graduation date down, so why would you jeopardize yourself by listing this?" More importantly, showcase your professional development alongside your degrees and certifications ("It's part of your education!"). Include all the classes, workshops, trainings, conferences, corporate learning universities and industry certifications that have given you job-specific knowledge.
In the Pipeline
To paraphrase Homer Simpson, in case you haven't noticed – they have the Internet on computers now. And it's a practical given that you have a presence on it to some degree, even if you've been remiss about creating your own. So take charge of it. The Internet has been changing the way corporations hire and the way individuals search for work for ages. The new caveat is that employers now research candidates as easily as the other way around.
"It is so important for meeting planners to update or build a profile on LinkedIn," says Martin. Additionally, she recommends choosing at least one social networking website – Twitter or Facebook – to use regularly. "It is vital to accept the social media groundswell. It's here to stay. [A planner's] online identity and brand are incredibly important."
So important, in fact, that Martin believes not having one takes you right out of the game. "LinkedIn has been around for 10 years," she says. "You'll look like you're so out of touch with the business world." Of equal consequence is making sure your résumé and online profiles are consistent.
Don't use social media passively, either. "Use it to research key names and contacts, company listings, recruiter names and e-mail addresses – and to network for jobs. Join groups (Martin cites LinkedIn's Community Relations or QA Testing as examples) to create virtual relationships that could give you an advantage with hiring managers in your profession." And there's more than one horse to bet on. "Check out other social networking sites like the customizable Ning.com, alma mater-oriented MyWorkster.com and Alumni.net, and business network site Ryze.com," Martin suggests. In addition, Indeed.com culls thousands of job descriptions from every far-flung corner of the world – and cyberspace.
At least 3/5 of employers do some sort of online audit to assess their candidates' credentials, says Rasmussen. "If there are discrepancies, employers will pick up on them right away. You never know who might be peeking at your Facebook page and discovering things you would never say on your résumé. The key is to keep it personal, yet professional and consistent."
In Person
If meeting professionals know anything at all, it's the value of face-to-face. What impression do you think you give when you approach a prospective client or employer and reach out to shake hands?
"Your image is a way to present your expertise visually," says Marion Gellatly, image consultant and president of Powerful Presence. "We live in a visual society and people make decisions about us quickly – in the first seven seconds of meeting us. It's the memory you leave behind when you walk out the door." Ergo, your appearance is a powerful way to communicate your competitive advantage.
However, as easily as your appearance can demonstrate your self-confidence and success, so too can it create distraction or cast doubt. "If you're not certain, you're likely losing business opportunities and the chance to expand your professional network," says Gellatly. "Investing in your image is like investing in business cards and marketing collateral. Your image is part of your brand."
It may seem like Job Interview 101, but since the company's inception in 1991, Gellatly has seen her fair share of people who don't really understand what "image" means. "If they did, we wouldn't see so many unprofessional-looking people in the workplace. To jump-start your image, she advises, "plan and evaluate your clothing and grooming choices – along with your body language (more on that later). Invest in a wardrobe that conveys your brand and sends a message of success, and polish and refine your look."
Gellatly believes it boils down to details, not how much you spend. Though she recommends purchasing the best quality you can afford, "… if the garment doesn't flatter your body or you haven't invested in the alterations to make it fit well, it's a waste of your money." Simple alterations, she says, can make an inexpensive item look like it cost hundreds.
Questions you should ask yourself while shopping include: Is the garment attractive on me? Is it appropriate for my daily interactions? Does it represent my brand?
Grooming is just as crucial. "A healthy appearance provides a silent message that you are up to the task of running your business," Gellatly says. "Pay attention to the parts of your body that need regular maintenance." Regular hair appointments are vital for men and women. Get your hair cut frequently enough to ensure a polished look. Men should shave daily, she says, and women should wear makeup "even if it's a light application and natural looking. Learn how to enhance your features, and get a makeup lesson if needed."
Dressing professionally – from updated eyewear to well-maintained shoes to a tie knot that fits the spread of one's collar – is a lifetime commitment. And it's not just for everyone else. "Your image speaks to you first, then the rest of the world," says Gellatly. "It has a powerful influence on how you feel. And when you feel great, aren't you ready to conquer the world?"
Get Psyched
Ending the year on a good note can be as important as setting off into the new one on the right foot, says author, motivational speaker and coach Mike Robbins, whose strategies are featured regularly in the Huffington Post and at Oprah.com. "My clients often like me to address topics such as appreciating the year, celebrating success and learning from challenges."
As for the jump start to 2011, Robbins says meeting professionals might want to consider flagging personal and professional development, emotional intelligence and defining goals that really matter as good places to start. Being honest about how you feel is the preface to success.
"In many cases [in this economic/job climate], how people feel is scared and stressed," he points out. "Keeping things in perspective, dealing with stress effectively and enhancing one's emotional intelligence and awareness are all key elements to dealing with the challenges of these times as successfully as possible."
Important to note, he says, is that there's nothing wrong with being worried. "It is the denial of these feelings and experiences that can cause real problems." Being open, talking about it and reaching out for help are essential to the process.
And what of that Shangri-La called work-life balance? "It doesn't really exist in the way that most people think about it – as some perfect place we get to," Robbins admits. "Very few people have their lives in healthy balance these days, but, like health, love, peace, authenticity and more, 'balance' is an idea to aspire to, not a destination at which to arrive."
Taking care of ourselves physically, mentally, emotionally, spiritually and financially are all imperative, he notes, but the central question to answer is what is most important to you.
"Balance is about telling ourselves the truth," he says, "making choices and changes all the time and doing the best we can to be present in the moment."
Robbins – whose voicemail greetings invite callers to leave, along with their primary reason for ringing, a gem of positivity mined immediately from their consciousnesses ("Let us know something you're grateful for …." the office line asks. The cell request: "….something you appreciate about yourself.") – believes the best way anyone can stand out in the crowd is the most natural.
"Although it can be scary and counterintuitive in times like these," he says, "what people remember the most – and what liberates us all – is being authentically who we are."
BODY TALK: Project Positivity, Win Friends, Influence People

When your body language and your words disconnect, says Marion Gellatly, president of Powerful Presence, it is the former that will create the lasting impression, since people believe what they see. Whether you're on a job interview or meeting a prospective client, the image you're projecting really counts. Here are some tips to score points with either.

Posture Perfect:

Stand up straight, shoulders back, don't slouch. "An upright stance conveys your confidence and pride," Gellatly advises, "whereas slumped shoulders communicate uneasiness and uncertainty." Head and eyes up – and smile.

Shake On It:

And stand up when you do so – even women. "Do it firmly and briefly," she says. Watch for the limp-fish grip (Gellatly says women especially despise this one) or the vise-grip, which could be construed as dominant.

Sit Pretty:

"Wait to be directed where to sit," cautions Gellatly. Men: Don't sit spread-eagle. Women: Knees together, skirts pulled down. "Unbutton your jacket, uncross your legs and sit forward in your chair – all things that convey openness."

The Eyes Have It:

Maintain eye contact with your subject. "It shows your interest," she says. "When we like someone or find them interesting, we look at them about 60-70 percent of the time."

It Goes Both Ways:

These tips work in reverse, too! Being conscious of the signals your conversational partner is sending back will give you tremendous insight into their interest level. Respond accordingly.